Come Meet-Up With Like Minded People!
In our events, we provide practical assistance, methods and discuss what companies, managers, leaders and employees need to be successful and competitive in the future.
Our topics:
Digital Business Mindset, Growth Mindset, Digital Excellence + Skills, Digital Workplace, Leading and Collaborating at a Distance and in Virtual Teams, Tools, Mental Health in the digital workplace,…
Our meetups, talks and workshops are currently online only, in German or English. 
Our Next Event
Free interactive workshop:
What digital skills do we need for the modern digitale workplace?
Speakers
Meet Our Speakers
Nadine Soyez
Nadine Soyez is the owner of the consultancy "Virtual Team Heroes" with the mission helping companies, executives and teams to succeed in the digital work environemt. She has been a management consultant since 2005. She has gained many years of experience as a corporate project manager and as a senior consultant in well-known management and IT consultancies in international virtual teams and projects.
With a business-driven and technical background, Nadine focuses on creating value by leveraging digital collaboration and by implementing a productive digital work environment. This includes new ways of working, leadership in virtual teams, and the right use of tools.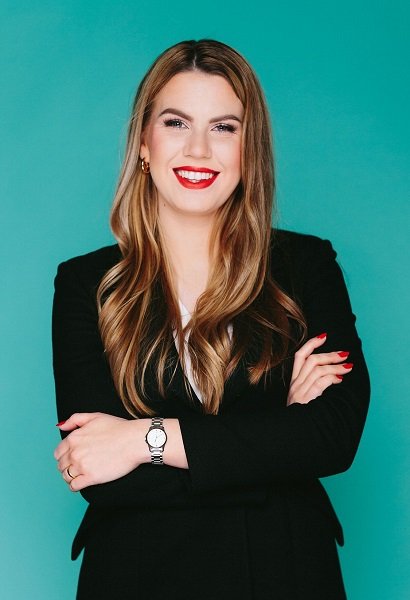 Nadia Harris
,Nadia Harris is the founder of remoteworkadvocate.com, the go-to place for companies embracing remote work and individuals willing to thrive in the remote world. Over the past few years, she has worked with various international companies in the U.S., Europe, Asia, and Africa – both start-ups and corporations –  hired hundreds of people and built global relationships helping to connect in the era of smart working. Her areas of expertise include HR operations, growth, global talent acquisition strategies, and HR process and procedure design.
Nadia holds an MBA, an MSc in Professional Communication and an MA in International Law.